Testimonials
Falls Creek signage 2011 – 2018
Stadium Signs have made our process of updating all of the signs across the mountain extremely easy! Pamela and Leigh are wonderful to work with and both have such an in-depth understanding of the world of signage. This in-depth understanding was invaluable to help us understand substrates, sizes and installation required for the different types of signs, of which there were about 30 individual pieces. Pamela is so patient, kind and a brilliant problem solver which was a huge asset for such a complex project.
Pamela, Leigh and their team worked in all conditions and luckily the snow held off, however they had a plan in place should it have come down. They are experts and we will continue to choose Stadium Signs for any signage required at Falls Creek.
Kate Moody
Falls Creek Ski Lifts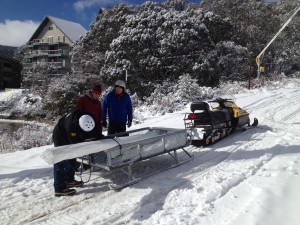 Tough installers
Tour Down Under Team Family Zone for Bupa
Working with the Stadium Signs team has been an awesome experience.  You understood my brief on this project from the get go and were constantly watching my back, helping to get the project off the ground and through the production phase to delivery.  Production of  over 50 separate items  is no mean feat and your brand continuity across multiple assets was second to none.  Stadium Signs have always gone over and above on my projects and I feel confident working with your team into the future.
C O M M O N  P R O J E C T
Ben Barratt-Boyes
Director
Senior Executive Producer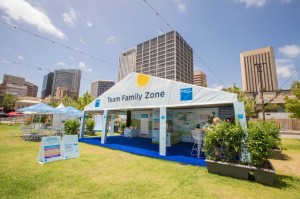 AFL Grand Final Instagram frames and cut out props
I'd just like to say a massive thank you for all of the efforts that yourself, Leigh and the Stadium Signs team put in for us over the last couple of weeks leading up to the AFL Grand Final.
Given the amount of work you were doing across the board with other activation's, you were always very reachable and accommodating to all of our last minute requests.
Everything that you produced looked great, especially the Instagram frames and props, which were a massive hit with the public!
Above all, in what I'm sure were very trying moments in the lead up to the event, the whole Stadium Signs team remained extremely polite and a pleasure to deal with throughout. Please pass on my thanks to the team!
I look forward to dealing with you across other events in the future.
Thanks!
Pacific School Games Adelaide 2015
Stadium Signs designed and produced over 500 signage assets for the Pacific School Games held in Adelaide late in 2015 – these included flags and banners, corflute signs and custom made "call to action" branding assets.
"I honestly cannot thank you enough for all that you and your team did for the Pacific School Games. You were incredibly generous with your time and proved to be a constant source of support and happiness whenever we spoke.
You guys nailed it when it came to capturing our image and identity and I am so grateful to you for everything!
I look forward to working with you again in the future"
Sharni
and the Board and Staff at School Sports Australia
Biggest BBL Season Ever!!!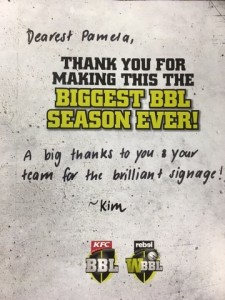 Biggest BBL Season Ever!
Cricket Australia sent us this beautiful thank you card for all of our work on the BBL this season – what lovely people!
Asia Cup 2015 Giant hashtags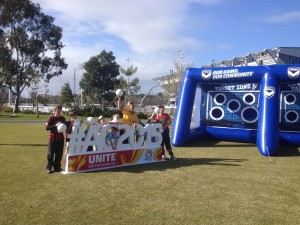 Testimonial: 
A huge thank you to the Stadium Signs team for your incredible work producing the giant hashtags to promote the Asian Cup. They're perfectly light weight yet strong, they looked amazing on the Sunrise weather cross and we're looking forward to seeing them roll out at activations across Australia. It was a pleasure working with you as always and we hugely appreciate the quick turn around.
Julia Touzel
Director – St Hakea.com
Carlton Dry Perisher NSW – 4 Star World Snowboard Tour Event
"The event went really well but more importantly they LOVED the signage.  Please thank all your guys for all their hard work great design, they were a hit"
Paul Malina
Senior Account Director | Marketing and Events,
Elite Sports Properties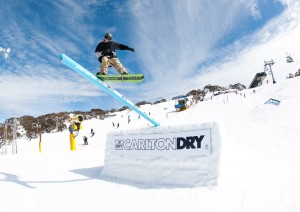 McDonalds Stack A Mac
McDonalds Stack A Mac experiential exhibition at the Teenage Expo Melbourne Showgrounds.
"The boards and magnets looked extremely polished in a way that only McDonald's should be represented at this Expo. The organisers couldn't believe we had created the exhibit and activity specifically for the Expo"
David Lionetti | Senior Retail Marketing Consultant | Vic & Tas | McDonald's Australia Ltd
AFL Playground – a new experience for 2013
Hi guys,
See attached for some pics from the AFL over the weekend.  Everything ran really smoothly and client couldn't be happier!
Thank you for all your hard (and at times last minute) work – we couldn't have done it without you.
We've had a lot of comments on the artwork, it truly does make the containers.
Thanks again for being amazing, reliable and easy to deal with and always, always producing such high quality work.
Cheers,
Gemma Bradley
Account Manager
Every client is important to us
Hi Pamela,
Thank you so so much for everything. I have not had time today to email you but I wanted to just say what an amazing lot of people you have in your team. You and Leigh were so kind and professional this morning and I was so glad to have met you both.
Luke was just brilliant the whole way through the order. His ideas and genuine care about making the signs work in the best way possible for me was so appreciated. i could not have asked for a better service during a very stressful time with my Mum being so sick. So a huge thanks to Luke and Natalie as well who was always great to deal with.
I have been so impressed and so happy with the signs as well. The quality is beautiful and they look good.  Whilst I know I am a small job for a company like yourselves…I felt I was treated as if I was just as important as a job you would get a lot more money for. I appreciate it very much.
Warmest regards
Annie Angle
Little Chips Handcrafts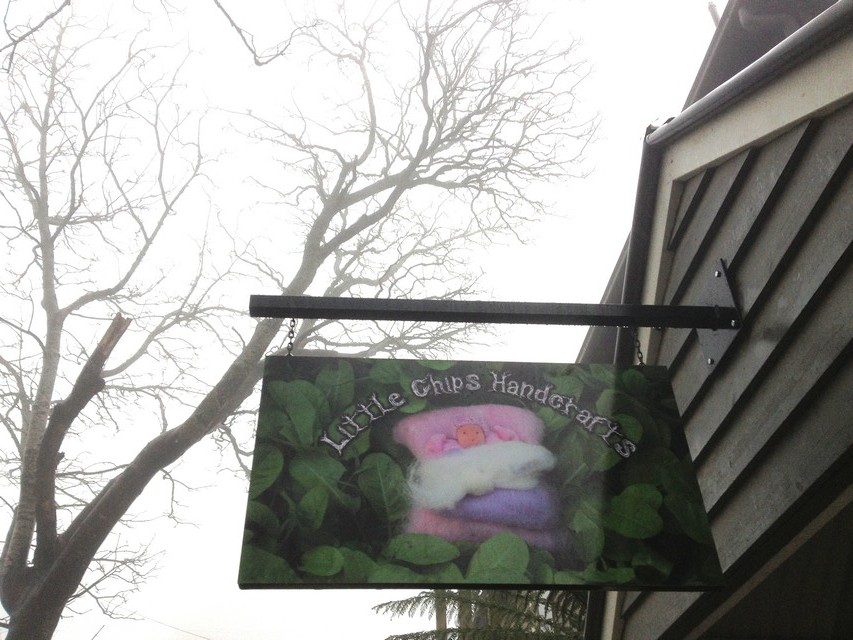 SPC Marquee signage for AFL Grand Final Day
Hi Pamela & Leigh,
I just wanted to say a big thanks to you & the boys for everything you have done over the last couple of weeks & especially Friday night & yesterday.  You managed to get all the work done for  AFL and NRL marquee signage done in record time with mimumum fuss.
You dealt with my stress, helped me out & delivered a fantastic look.  I am very grateful.
Thank you and please thank all the boys for me.
Karen Philillzig
Senior Producer
IMPACT Live Brand Experience Marketing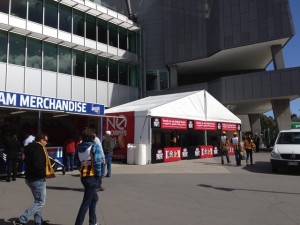 OPSM Grand Final week at Fed Square
Hi Pamela,
Now everything has settled down post Grand Final week, as I'm sure you are, we are right into cricket mode!
First things first, I wanted to say a BIG THANKYOU for all your teams work across Grand Final week for OPSM.
All the signage looked great and the way you turned around the replacement signage when required shows the great service we love from Stadium Signs and made our job so much easier, so thanks again.
Rod Woodford
Senior Account Manager – Elite Sports Properties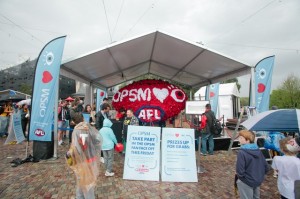 Vehicle signage
Hi Pamela,
Everyone at Performance Ignition Services would like to say a big thank you to you and your staff for the fantastic job they did on our new black ute.
After we purchased the business from Dick, he could not speak highly enough of your team and the fantastic work you have completed for him over the years on various vehicles.
The new black ute looks fantastic, and we are extremely happy with the signage!
Thank you for your friendly assistance, professional service & quick turn around!
We will not hesitate to use your services in the future, and will definitely recommend you as our preferred 'Signage people'!
Thanks again
The Team @ Performance Ignition
MCG signage
Hi Stadium Signs,
Thank you for all your fantastic work over the cricket season – the MCG looks amazing!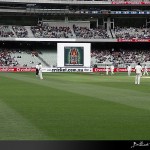 Mothers Day Classic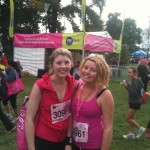 Thanks Pamela.
And thank you for everything you're doing for us, I have also had very good feedback from Start to Finish on your high level of service and an excellent product – not to mention the quick turnaround!
Sharon

Callaway Golf corporate event day
Hi Pamela and Leigh,
I wanted to touch base and thankyou and your crew for all the great work in helping us pull off the Sandown event.
We couldn't have been happier with the way the event went.
Please find attached some images from the day for your records.
Many thanks.
Cheers,
Mykel Rugers
Graphic Designer
Callaway Golf South Pacific Pty Ltd